Confection / Further processing
The finished printed rolls with labels or die-cut lids are sent directly to the die-cutting or finishing department. Here, the orders are further processed according to customer specifications.
Pressroom for lids
Currently, all our high-end punching machines boast absolute measuring precision of the blanks, exact punching centring and excellent feed precision. The efficiency of our team is further strengthened by the presence of highly qualified personnel with machine-specific training, by the easy components replacement process and by extreme reliability. We will be glad to tell you more about the variety of our cutting and creasing formats.
But that's not all: Chads are entirely delivered to recycling facilities via a fully automatic process.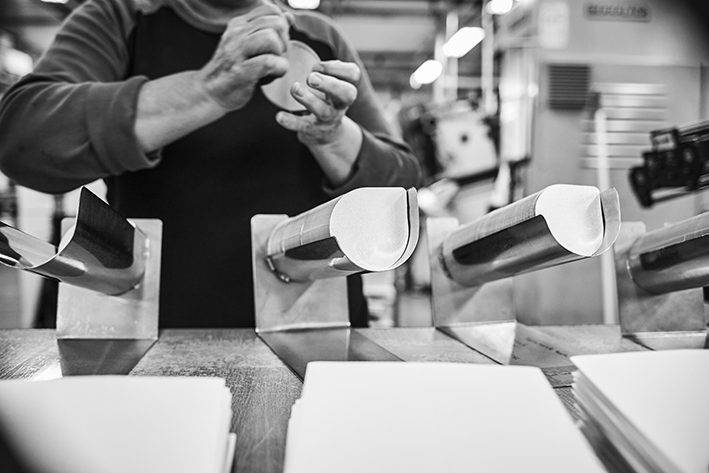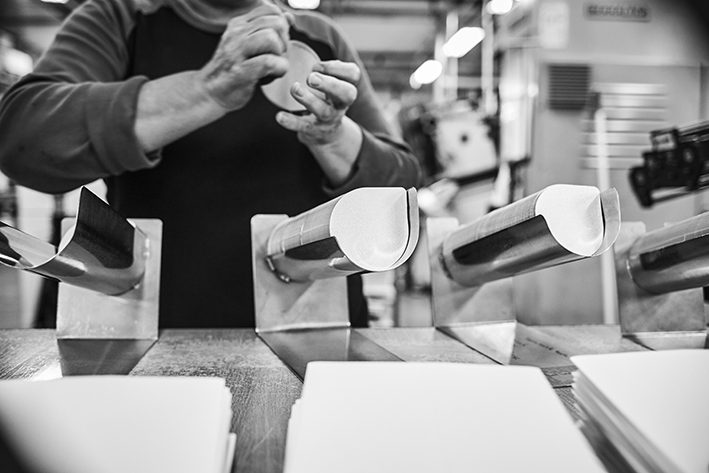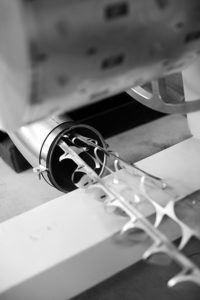 Label Confection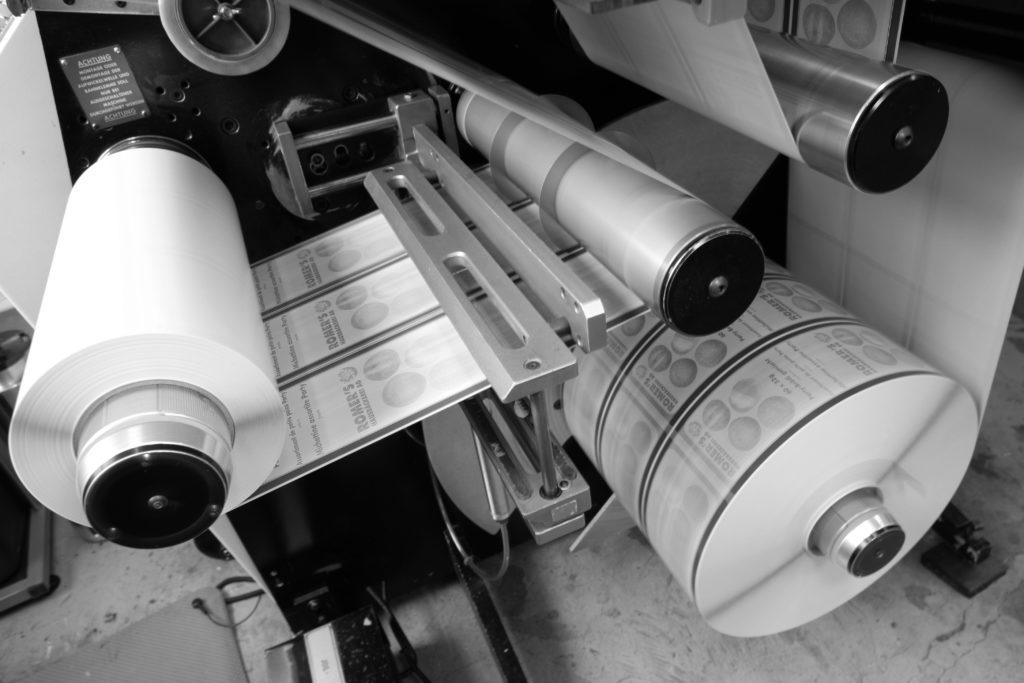 On our cutting machines we make up your labels and reels according to your specifications.
In the process, we subject the labels to a 100% inspection.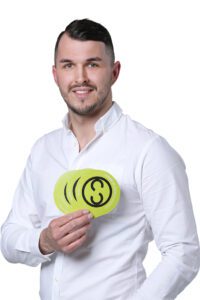 "In the final stage of production, a lot of responsibility
on the die cutting & label converting department.
We meet this challenge with a well-coordinated team.
We have the claim to convince our customers with every delivery."

— HARIS IBRICIC, Head of printing / assembly
---